MasterChef Series: Joseph Richard Group To Launch 'SUDO', New Asian Concept in Late 2016
Joseph Richard Group has announced a new concept that will be coming in full effect as of late 2016 with the opening of Sudo, an Asian Kitchen experience. 
This new JRG experience will have a diverse menu that will feature a broad range of modern Asian cuisine featuring items from Chinese, Japanese, Taiwanese, and Indian cultures led by the JRG Culinary team featuring Corporate Chefs David Jorge (MasterChef Canada 2015 Winner) and Matthew Astorga (MasterChef Canada 2016 top BC contestant).  It will be classified as Asian-infusion, re-defined.

"This is a concept we have had on our radar for some time now," Joseph Richard Group CEO Ryan Moreno stated, "there is a demand for it and we can create something very special combining our brand and experience with a unique menu."
The menu will be developed over the summer with the input of MasterChef Canada Season 3 semi-finalist Matthew Astorga.  Astorga recently announced that he joined Joseph Richard Group in a full-time capacity as a Corporate Chef after wrapping up Season 3 as the top BC-based contestant and third overall.
"This is an exciting time for both the company and myself," Astorga thinks the concept will be new age for this genre, "the menu will have some of your traditional Asian and Indian foods but it will also have a modern style to it that will be exciting for guests."
While Sudo won't open until much later this year, select menu items have already started appearing on the feature sheets at all Joseph Richard Group Public Houses. In addition, Astorga will be taking part in various dinner pairings at each location where guests can reserve seats giving them the chance to experience the Sudo menu first hand from Matthew while also having the chance to meet and interact with him.  The schedule for the first series of pairing dinners is as follows:
July 3 – Townhall Abbotsford
July 4 – The Henry Public House
July 5 – Oak & Thorne
July 10 – Edith & Arthur
July 11 – Townhall Langley
July 12 – Micky's Public House
July 17 – Townhall Coquitlam
July 18 – Townhall South Surrey
July 19 – Hemingway Public House
July 24 – Buck & Ear
July 26 – Townhall Maple Ridge
July 31 – S+L Langley
Each pairing is $48 per person.
For more information on the opening of Sudo, please visit www.JRGVancouver.ca; to reserve a space at one of Matthew's pairing dinners, e-mail Reservations@JRGVancouver.ca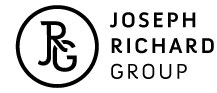 Facebook: https://www.facebook.com/WEAREJRG/
Twitter: https://twitter.com/WEAREJRG/
Instagram: https://www.instagram.com/josephrichardgroup/
#wearejrg
7-Eleven Announces Sev's 360 Summer Roll With Us Campaign
7-Eleven Canada Announces "Sev's 360 Summer – Roll With Us" Campaign Coming To Your Neighbourhood. Get ready for exclusive Slurpee and skateboarding events, contests and giveaways, all summer long.
7-Eleven Canada announces their summer schedule filled with events, contests, and giveaways designed for Slurpee, skateboard, and summer lovers.
In celebration of the partnership with Canada Skateboard and the National Team, Sev's 360 Summer – Roll With Us Campaign invites fans to take a front-row seat to Canada Skateboard experiences and chances to win awesome swag and prizes.
7-Eleven Canada will be giving away one skateboard deck a day all summer long, exclusively to 7Rewards members.
Norman Hower, Vice President and General Manager of 7-Eleven Canada, says: "This year continues to be challenging for many Canadians and our goal is to provide ways to make this summer enjoyable and easy for all.
As Canadians head out to the beaches and parks to make the most of the outdoors, they can have meals, snacks, and drinks delivered to wherever they may be, or available to pick up on the go, and Sev's 360 Summer Roll With Us campaign will add extra fun to the occasion."
7Rewards members can enter for a chance to win by scanning 7Rewards with every purchase or placing an order with 7NOW delivery and can earn an additional 5 entries by scanning partnered products.
Rockstar Energy® Drinks is one of the partnering drinks, along with refreshing Slurpee frozen beverages, Crispy Classic Chicken Sandwiches, Chicken Wings, Fresh from the Oven in Minutes 24/7 Pizzas and delicious snacks like Old Dutch Chips and McSweeney Beef Jerky are also a part of the 7Rewards 360 Summer – Roll With Us contest to keep your summer days fueled.
Only at Sev, fill up an exclusive Canada Skateboard Slurpee Collectible Cup with limited time flavours including; delicious Pink Grapefruit Lemonade, Fanta Dragon Fruit, MTN Dew® Blue Shock ™ and Slurpuccino (yes, it's back).
For more chances to win great prizes, play the Hide and Seek game on the Canada Skateboard Slurpee Collectible Cups, featuring the 2021 Canada Skateboard National Team, and the Sticker Slap AR game on the 7Rewards app.
Click here to see more details on Sev's 360 Summer- Roll With Us campaign
To learn more about all the events and contests coming up with Sev's 360 Summer – Roll With Us campaign, click here or visit 7-Eleven Canada's Instagram Page.
Customers who are not yet a 7Rewards member can download the 7Rewards app by texting APP to 711247 or sign up.
Fans are also encouraged to check out 7-Eleven Canada's new 7Now® Delivery App, where Canadians can get 24/7 around the clock pick-up and delivery within 30 minutes on groceries, necessities, meals, snacks, drinks and treats – like Slurpee drinks.
Every order through 7Now is one automatic entry in the 360 Summer – Roll With Us contest and with over 900 items to choose from, members will earn 7Rewards points with every order.