Legitimizing Your Social Media Side Hustle (Influencer Tips)
If you'd like to start a career as a social media influencer, know that there is so much potential for success. One of the most amazing facts about social media influencing is that you can be your authentic self, connect with like-minded people and produce content you're passionate about. If you're a cook with loves to prepare amazing Whole 30 recipes or a comedian who loves to talk about pop culture, you can make money. You can start this effort as a side hustle and eventually, build it to a full-time gig. To get this started, you'll want to cover your bases in a few areas.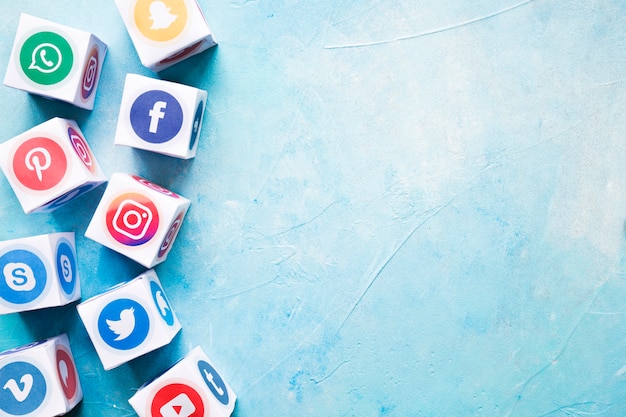 Official Protocol and Correspondence
When you're starting out, you'll want to start strong. One of the best ways to do this is by setting up the right systems for your business. Develop a website, business cards and a separate email address. If you don't want to give out your personal phone number, create a separate phone line that's solely for business purposes. Secure the right social media handles. If you haven't decided on a name for the business, make that the first order of business. You can't order business cards if you don't have a business name. You can generate a name for your business by using systems online. As you think of words that describe your company, a business name generator will provide viable options.
Business Finance
Create a separate business bank account as soon as you decide that you want to become a social media influencer. There's nothing worse than mixing up your personal and business finances when tax time rolls around. Plus, there's a lot that you can write off when tax time comes around. You'll want to hold on to receipts and any other financial documents so that you can maintain a great financial system and tradition. If you manage your business finances in a haphazard manner, this is a great way to end in disaster. You'll make money, but because you have no system of checks and balances, you'll end up losing the money quickly. Get an understanding of how much it costs to run your business as a side hustle in the beginning. When you get to the point where you can charge clients for advertising, sponsored posts and brand deals, you'll want to make sure your fees represent all it takes to create content and make a profit.
Time and Consistency of Posts
Take a look at your previous posts. Take note of which ones have the most likes. Try to take note of what you think the followers liked about the posts the most. Do some experimentation to see which posts get the most likes so you can understand what resonates most with people. It's also important to take note of the time of day. You might have a really great picture that you've posted at midnight. Because many of your followers might be asleep, they'll completely miss the post. This is why it's wise to consider a certain time of day to consistently produce your content.
Editorial Schedule
Don't make the mistake of thinking that you can produce content when you feel like it. You'll need to develop an ability to be disciplined to work when it's time to. If you only post content at your leisure, it's going to be very difficult to gain and maintain traction within your endeavor. There are so many content creators in the digital space. While it is a crowded niche, there's always room for what you can bring to the table. However, you have to show up at the table. There are so many people who show up to the table with multiple offerings. They don't just post once a day. They post two or three times a day on each platform. If you're showing up once or twice a week, you're missing the mark. Develop a daily schedule when you're looking to make this a full-time effort.
Team-Building
If you'd like to be successful within the social media world, you'll want to build a team. As you begin to profit, set aside a specific amount of money that's dedicated to the hiring of new employees and freelancers. As your following increases, your visibility will as well. Therefore, it's wise to hire people who can meet the demands and growth that happens when you gain more followers. Find someone who can professionally edit your content to make it great. If you share a lot of photos and want to take advantage of potential advertising opportunities, it's wise to hire a professional photographer. This concept doesn't solely apply to the creative production and the editorial aspects of the company. Think about the financial aspect and money management. Whether you're great with money or not, an accountant or financial planner can help you figure out various ways to make your endeavor more lucrative. Plus, they'll be able to help you to maintain a legal enterprise.
Rally Against Police Murder July 4 Surrey BC
Vigil for Ejaz Choudry and Rally Against Police Murder 
MOVED TO JULY 4
We demand and public inquiry into how Police Murder are handled. 
The Al-jamia Mosque in Vancouver and Coalition Against Bigotry will hold a prayer vigil on Friday June 26th at the Al-Jamia Mosque at 655 West 8th Ave during at
during Friday Juma prayers at 1 pm to mourn the murdered of Choudry, a 62 year old South Asian man struggling with his mental health by the police in Malton Ontario on Saturday June 20th.
Because it a 50 person limit in the Mosque, people can join and online solidarity prayer vigil on Facebook. Please can pray in their own way and time or have a moment of silence to think about the tragic murder of Ejaz Choudry.
Then join West Coast Cop Watch and Coalition Against Bigotry-Pacific for a Rally and March Against Police murder and abuse on July 1st at 1 pm at the Central City Mall where the Independent Investigation Office of BC is located, to protest the lack of police responsibly and accountability of the murder and abuse by the police. We demand a public inquiry into how police murders and handled in BC. We want to remember Chantel Moore, Ejaz Choudry Kyaw Din, Tony Du, Navarone Woods and many others, mostly Indigenous, Black and People of Colour who have been murdered or abused by the police.
Kyaw Din, who also struggled with his mental health like Ejaz Choudry was also murdered by the RCMP in Coquitlam last year in his home. The Din family held a rally outside the IIO office and Surrey City Centre in February demanding answers from the IIO. They don't even know the name of the police officer who killed their brother. We also remember Tony Du who was murdered by the Vancouver Police, a Vietnamese, Chinese man also struggling with his Mental health. The police officer who shot Du did hot get charged with murder.
We also Navarone Woods, a Gitxsan indigenous man murdered by the Skytrain Police. The Coroners Jury and also asked for better mental health support during police incidents.
We ask people to wear masks and keep 2 meters distance. We will march to the RCMP E Division Headquarters and then end with a potluck physical distance picnic in Green Timbers Urban Forest.
We acknowledge that this event is being organised on the occupied, traditional, ancestral, and unceded territories of the Coast Salish peoples – specifically the Musquem, Squamish, Kwantlen, Semiahmoo, Stolo, Musqueam, Katzie and Qayqayt Nations.
For more information, contact Imtiaz Popat at 604 396-2072