Legitimizing Your Social Media Side Hustle (Influencer Tips)
If you'd like to start a career as a social media influencer, know that there is so much potential for success. One of the most amazing facts about social media influencing is that you can be your authentic self, connect with like-minded people and produce content you're passionate about. If you're a cook with loves to prepare amazing Whole 30 recipes or a comedian who loves to talk about pop culture, you can make money. You can start this effort as a side hustle and eventually, build it to a full-time gig. To get this started, you'll want to cover your bases in a few areas.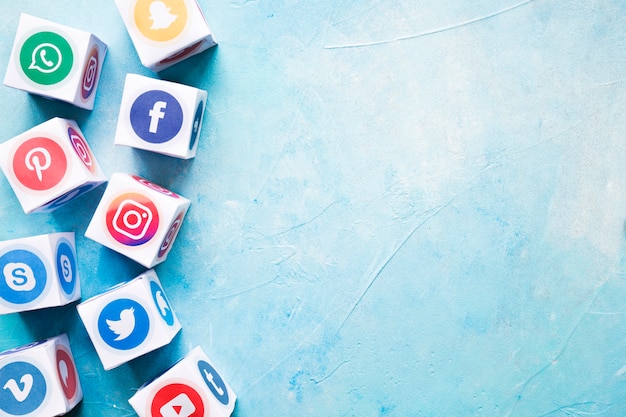 Official Protocol and Correspondence
When you're starting out, you'll want to start strong. One of the best ways to do this is by setting up the right systems for your business. Develop a website, business cards and a separate email address. If you don't want to give out your personal phone number, create a separate phone line that's solely for business purposes. Secure the right social media handles. If you haven't decided on a name for the business, make that the first order of business. You can't order business cards if you don't have a business name. You can generate a name for your business by using systems online. As you think of words that describe your company, a business name generator will provide viable options.
Business Finance
Create a separate business bank account as soon as you decide that you want to become a social media influencer. There's nothing worse than mixing up your personal and business finances when tax time rolls around. Plus, there's a lot that you can write off when tax time comes around. You'll want to hold on to receipts and any other financial documents so that you can maintain a great financial system and tradition. If you manage your business finances in a haphazard manner, this is a great way to end in disaster. You'll make money, but because you have no system of checks and balances, you'll end up losing the money quickly. Get an understanding of how much it costs to run your business as a side hustle in the beginning. When you get to the point where you can charge clients for advertising, sponsored posts and brand deals, you'll want to make sure your fees represent all it takes to create content and make a profit.
Time and Consistency of Posts
Take a look at your previous posts. Take note of which ones have the most likes. Try to take note of what you think the followers liked about the posts the most. Do some experimentation to see which posts get the most likes so you can understand what resonates most with people. It's also important to take note of the time of day. You might have a really great picture that you've posted at midnight. Because many of your followers might be asleep, they'll completely miss the post. This is why it's wise to consider a certain time of day to consistently produce your content.
Editorial Schedule
Don't make the mistake of thinking that you can produce content when you feel like it. You'll need to develop an ability to be disciplined to work when it's time to. If you only post content at your leisure, it's going to be very difficult to gain and maintain traction within your endeavor. There are so many content creators in the digital space. While it is a crowded niche, there's always room for what you can bring to the table. However, you have to show up at the table. There are so many people who show up to the table with multiple offerings. They don't just post once a day. They post two or three times a day on each platform. If you're showing up once or twice a week, you're missing the mark. Develop a daily schedule when you're looking to make this a full-time effort.
Team-Building
If you'd like to be successful within the social media world, you'll want to build a team. As you begin to profit, set aside a specific amount of money that's dedicated to the hiring of new employees and freelancers. As your following increases, your visibility will as well. Therefore, it's wise to hire people who can meet the demands and growth that happens when you gain more followers. Find someone who can professionally edit your content to make it great. If you share a lot of photos and want to take advantage of potential advertising opportunities, it's wise to hire a professional photographer. This concept doesn't solely apply to the creative production and the editorial aspects of the company. Think about the financial aspect and money management. Whether you're great with money or not, an accountant or financial planner can help you figure out various ways to make your endeavor more lucrative. Plus, they'll be able to help you to maintain a legal enterprise.
INDIAN SUMMER FESTIVAL: 11th EDITION LINEUP AND DATES ANNOUNCED
INDIAN SUMMER FESTIVAL: 11th EDITION LINEUP AND DATES ANNOUNCED
Festival to feature five weeks of online and hybrid events from June 17 to July 17, 2021
Vancouver, BC (May 20, 2021) – Indian Summer Festival, Vancouver's 'festival for the curious mind,' marks its 11th anniversary with five weeks of ten carefully curated events. Most events will stream on digital channels with premieres at 7:00 pm PDT every Thursday and Saturday from June 17 to July 17 (except July 1st). This year's festival includes door-delivered food and special gift boxes, bringing a delicious and delightful tangible element to them. Two special projects allow for Covid-safe hybrid experiences with digital and in-person components. For event details, access and ticketing, please visit indiansummerfest.ca
Early bird pricing for the Limited Edition ISF2021 Premium Pass is $285, which provides access to all ISF2021 digital events, including the Opening Party with amazing performances, exclusive access to the chatroulette afterparty, food from Vij's, and wine from Volcanic Hills all delivered to Lower Mainland residences, and a special artist-curated Punjabi Market Premium Gift Box. Early bird pricing is valid until May 31; regular price is $325. A Digital Pass to access all online events at the festival (without the tangible elements) is $50. Individual tickets to all ISF2021 events are available on a sliding scale of no fee, $10 or $20, as the festival understands that this is a difficult time for many.
"For this 11th year for the 2021 Indian Summer Festival, we thought that our theme should be "Shapeshifting," says Sirish Rao, Indian Summer Festival's Artistic Director. "It's something that we've all had to do in the last year, and shapeshifters have existed in almost every culture."
"For ISF2021, we have created ten distinct events for all of us to experience music, performing arts and literary discussions so we can experience the true transformative power of the arts. The arts give us levity, solace and help us make sense of our predicament and imagine our futures."
"As with most of us working in arts and culture, we've become very creative this year with ways that our audience can experience Indian Summer Festival," adds Rao, "From premium passes that include door-delivered dinner and wine, to digital passes to access shows, we've become our own Shapeshifters to deliver an innovative digital and hybrid experience."
This year, the festival offers live digital event premieres (where audiences can interact through chat functionality) with an on-demand digital platform that makes it possible for events to be viewable until the end of the festival. The festival sees a stunning global cast of talent from beatboxers to tabla maestros, novelists and actors.
2021 Indian Summer Festival event schedule includes:
Date: Thursday, June 17, 2021, 7pm PDT
Event: Indian Summer Festival Opening Party – Metamorphosis featuring Laydy Jams, Shamik Bilgi, Her Tribal Roots and Kamal Pandya. Sponsored by Concord Pacific.
Hosted by ISF's Sirish Rao and CBC's Anita Bathe, opening night features brilliant, beautiful performances by some of Vancouver's finest talents.
ISF2021 Premium Pass Holders get exclusive access to an online afterparty where they'll be paired with other ISF friends and artists for multiple one-on-one conversations and performances, and a special box of goodies, featuring a meal for two by Vikram Vij paired with a bottle of wine from Volcanic Hills.
Date: Saturday, June 19, 2021, 7pm PDT
Event: Anoushka Shankar – The Musical Journey of a Shapeshifter. Sponsored by Nature's Path.
An evening of music and stories with genre-defying musician and seven-time Grammy Award nominee Anoushka Shankar, who unveils a very special project for Indian Summer Festival.
Date: Wednesday, June 23 – Saturday, July 3, 2021
Event: VOX Infold. Produced in partnership with Vancouver Jazz Festival and LOBE Studios.
Address: Lobe Spatial Sound Studio, 713 East Hastings Street, Vancouver, BC
This special project is a rare chance to experience the music of powerhouse vocal ensemble Vox Infold in the form of an immersive sound experience. Presented at the groundbreaking Lobe Spatial Sound Studio and using Lobe's 4DSOUND system, this is music not just as sound but as a profound experience of space and dimension. Consider it a healing sound bath. Advance booking required and experienced as an individual or in a 'household bubble.' Book your slot online at https://www.eventbrite.ca/e/voxinfold-tickets-150267575363
Date: Thursday, June 24, 2021, 7pm PDT
Flames and Portals – Literary discussion with Kamila Shamsie and Mohsin Hamid, Moderated by Sirish Rao. Presented by SFU Library.
In 2017, two of the most exciting writers of our times – Kamila Shamsie and Mohsin Hamid – published novels that have proved to be uncannily accurate about the direction the world would take. They warned of the future of nationalism, the tightening of political and social borders, and how our realities can become unrecognizable overnight. ISF meets them four years later to talk about their prescient works.
Date: Saturday, June 26, 2021, 7pm PDT
Event: Zakir Hussain – Alone Together – Zakir Hussain, featuring Mickey Hart and Rakesh Chaurasia. Sponsored by Odlum Brown.
An intimate evening with the tabla maestro, this online concert features Zakir Hussain performing solo and joined virtually by special guests collaborating in real-time from different parts of the world – Grateful Dead legend Mickey Hart and bansuri virtuoso Rakesh Chaurasia. The concert is preceded by a special interview with the maestro.
Date: Saturday, July 3, 2021
Event: Walking Tour of Punjabi Market
Presented by RBC.
Guests are invited to take a self-guided walking tour of the Punjabi Market using their own mobile device. The audio tour, narrated by artists, shop owners and community members, will give an insight into the past, present and vibrant future of this significant Vancouver neighbourhood.
Punjabi Market Premium Gift Box
Specially curated by artists Minahil Bukhari and Mustaali Raj for ISF2021, the Punjabi Market Premium Gift Box features gorgeous items hand-picked from Vancouver's vibrant Punjabi Market. At a cost of $125, including taxes and shipping, the gift box will be delivered to your door via Canada Post to Canadian addresses only. Available for order here:
https://www.goelevent.com/IndianSummer/e/PunjabiMarketBox
Date: Thursday, July 8, 2021, 7pm PDT
Ancient Futures – Musical Inheritances – Ruby Singh, Khari Wendell McClelland and PIQSIQ.
Supported by TELUS.
Documentary premiere on the music project Jhalaak, followed by a conversation with some of Canada's most innovative musical voices.
Date: Saturday, July 10, 2021, 7pm PDT
Event: Knives and Sugar – Avni Doshi with Souvankham Thammavongsa, moderated by Anna Ling Kaye.
A meeting of two of the most electrifying literary voices of recent times, one joining from Dubai and the other from Toronto – meet for the first time on ISF's virtual stage.
Date: Thursday, July 15, 2021, 7pm PDT
Event: Transcendence by Anosh Irani feat. Lois Anderson, Munish Sharma and Laara Sadiq.
From the three-time Governor General's Literary Award finalist and two-time Dora
Award-winning playwright comes a new work that sits in the exciting space between theatre and
film.
Date: Saturday, July 17, 2021, 7pm PDT
Event: Indian Summer Festival Finale – A Night at the Orpheum- musical performance by Naadaleela Ensemble and Mohamed Assani & Friends.
ISF's 11th edition ends with a grand, one-night-only finale performed at the historic Orpheum Theatre and delivered digitally to your living room. This double-bill features internationally recognized musicians and features the worldwide premiere of two new musical works.
About Indian Summer Festival
Established in 2011, Indian Summer Festival is a multi-disciplinary arts festival produced by Indian Summer Arts Society, a not-for-profit charitable arts organization based in Vancouver, Canada, on the unceded Coast Salish territories of the Skwxwú7mesh (Squamish), Səl̓ílwətaɬ (Tsleil-Waututh), and xʷməθkwəy̓əm (Musqueam) Nations. This year's festival runs from June 17th to July 17, 2021. Its mission is to offer daring, multi-arts events that bring together diverse artists, audiences, and artists in a global dialogue and citizenship spirit.
For monthly festival highlights, full event lineup and access to events, please visit indiansummerfest.ca
Follow us on:
Twitter: @IndianSummerCND
Facebook: @IndianSummerCanada
Instagram: @indiansumerfestival
Youtube: Indian Summer Festival Canada
– 30 –