Joseph Richard Group has announced a new concept that will be coming in full effect as of late 2016 with the opening of Sudo, an Asian Kitchen experience. 
This new JRG experience will have a diverse menu that will feature a broad range of modern Asian cuisine featuring items from Chinese, Japanese, Taiwanese, and Indian cultures led by the JRG Culinary team featuring Corporate Chefs David Jorge (MasterChef Canada 2015 Winner) and Matthew Astorga (MasterChef Canada 2016 top BC contestant).  It will be classified as Asian-infusion, re-defined.

"This is a concept we have had on our radar for some time now," Joseph Richard Group CEO Ryan Moreno stated, "there is a demand for it and we can create something very special combining our brand and experience with a unique menu."
The menu will be developed over the summer with the input of MasterChef Canada Season 3 semi-finalist Matthew Astorga.  Astorga recently announced that he joined Joseph Richard Group in a full-time capacity as a Corporate Chef after wrapping up Season 3 as the top BC-based contestant and third overall.
"This is an exciting time for both the company and myself," Astorga thinks the concept will be new age for this genre, "the menu will have some of your traditional Asian and Indian foods but it will also have a modern style to it that will be exciting for guests."
While Sudo won't open until much later this year, select menu items have already started appearing on the feature sheets at all Joseph Richard Group Public Houses. In addition, Astorga will be taking part in various dinner pairings at each location where guests can reserve seats giving them the chance to experience the Sudo menu first hand from Matthew while also having the chance to meet and interact with him.  The schedule for the first series of pairing dinners is as follows:
July 3 – Townhall Abbotsford
July 4 – The Henry Public House
July 5 – Oak & Thorne
July 10 – Edith & Arthur
July 11 – Townhall Langley
July 12 – Micky's Public House
July 17 – Townhall Coquitlam
July 18 – Townhall South Surrey
July 19 – Hemingway Public House
July 24 – Buck & Ear
July 26 – Townhall Maple Ridge
July 31 – S+L Langley
Each pairing is $48 per person.
For more information on the opening of Sudo, please visit www.JRGVancouver.ca; to reserve a space at one of Matthew's pairing dinners, e-mail Reservations@JRGVancouver.ca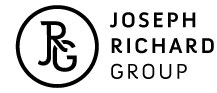 Facebook: https://www.facebook.com/WEAREJRG/
Twitter: https://twitter.com/WEAREJRG/
Instagram: https://www.instagram.com/josephrichardgroup/
#wearejrg