MasterChef Series: Joseph Richard Group To Launch 'SUDO', New Asian Concept in Late 2016
Joseph Richard Group has announced a new concept that will be coming in full effect as of late 2016 with the opening of Sudo, an Asian Kitchen experience. 
This new JRG experience will have a diverse menu that will feature a broad range of modern Asian cuisine featuring items from Chinese, Japanese, Taiwanese, and Indian cultures led by the JRG Culinary team featuring Corporate Chefs David Jorge (MasterChef Canada 2015 Winner) and Matthew Astorga (MasterChef Canada 2016 top BC contestant).  It will be classified as Asian-infusion, re-defined.

"This is a concept we have had on our radar for some time now," Joseph Richard Group CEO Ryan Moreno stated, "there is a demand for it and we can create something very special combining our brand and experience with a unique menu."
The menu will be developed over the summer with the input of MasterChef Canada Season 3 semi-finalist Matthew Astorga.  Astorga recently announced that he joined Joseph Richard Group in a full-time capacity as a Corporate Chef after wrapping up Season 3 as the top BC-based contestant and third overall.
"This is an exciting time for both the company and myself," Astorga thinks the concept will be new age for this genre, "the menu will have some of your traditional Asian and Indian foods but it will also have a modern style to it that will be exciting for guests."
While Sudo won't open until much later this year, select menu items have already started appearing on the feature sheets at all Joseph Richard Group Public Houses. In addition, Astorga will be taking part in various dinner pairings at each location where guests can reserve seats giving them the chance to experience the Sudo menu first hand from Matthew while also having the chance to meet and interact with him.  The schedule for the first series of pairing dinners is as follows:
July 3 – Townhall Abbotsford
July 4 – The Henry Public House
July 5 – Oak & Thorne
July 10 – Edith & Arthur
July 11 – Townhall Langley
July 12 – Micky's Public House
July 17 – Townhall Coquitlam
July 18 – Townhall South Surrey
July 19 – Hemingway Public House
July 24 – Buck & Ear
July 26 – Townhall Maple Ridge
July 31 – S+L Langley
Each pairing is $48 per person.
For more information on the opening of Sudo, please visit www.JRGVancouver.ca; to reserve a space at one of Matthew's pairing dinners, e-mail Reservations@JRGVancouver.ca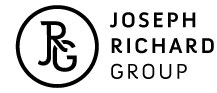 Facebook: https://www.facebook.com/WEAREJRG/
Twitter: https://twitter.com/WEAREJRG/
Instagram: https://www.instagram.com/josephrichardgroup/
#wearejrg
5 Restaurants and a New Year in Surrey!
Another new year approaches: Surrey 2022 here we go! But with the new Covid restrictions, where are you going to enjoy this Friday night, whether you intend to celebrate New Years Eve or just celebrate because it's Friday?
We have a list, albeit a short one, of restaurants that are open on New Year's Eve.
Open until midnight. Reservations are recommended but not a must. This Surrey restaurant is well known for their Canadian dishes, complemented by an exciting list of cocktails, BC wines, and local craft beer, in an open concept restaurant with high top tables and chairs. Bones: they will be offering an all day happy hour on Friday.
Open until 2am. The Clayton is a unique choice. Although there will not be a party they do have a DJ, along with classic tasty Canadian dishes and appetizers, plus 3 incredible fire tables available in their fully covered & heated patio spaces. Also, they have a ton of drink specials, just in case you might be drinking responsibly during your visit.
Open until 10pm. Featuring a $60 New Year's Eve menu, The Cabin is a solid choice for a Pacific Northwest experience featuring seafood, "AAA" steaks, gourmet pasta, local craft beers, and a healthy selection of wine. It should be noted, as of right now, 7:30pm onwards is fully booked, however we've been told there might be some cancellations. You can and should put your name on the waitlist.
Open until 10pm. Featuring traditional Afghan cuisine. If you live in Surrey, you know this place is amazing. If you don't, that's ok, just watch this episode about them on CBC Vancouver's YouTube. Mom's cooking never tasted better. Now, perhaps you're saying to yourself, "Nothing special here, where's the party!?" however, since many restaurants are closing early this year, and especially living in one of the most diverse cities in BC, what better way to enjoy your end of year than with a local culinary "staycation" at one of Canada's top 100 restaurants!
With that said, last but not least by any means:
Open until 1130pm. Serving a delicious blend of Nepalese, Indo-Chinese, and Western Cuisine. Like we said, while in Surrey, try something new. Allow your tastebuds to create a mini celebration for you, safely at your table.
Have we helped? We certainly hope so!
No matter how you plan to enjoy this Friday December 31, stay safe, stay warm and we wish, as always, the very best for you and your family.
See you next year!
Desire Kokuvi Amouzou